Known affectionately by her clients and fans as @CoachDeb since Twitter was born. Dubbed "The Twitter Queen" by her friends poking fun of her when she predicted the mainstream use of Twitter by Celebrities and even… Presidents back in 2006. #DontKillTheMessenger
Now she's known as the CEO's secret weapon when it comes to Influence Marketing with social media campaigns that get results. Her formal education is in Psychology. Combine that with her underground education in influence and persuasion, she's One Dangerous Woman when it comes to creating marketing campaigns that go viral online
Can We Brag For A Bit?
Here are a Few Things You May Want to Know About @CoachDeb:
Social Media Strategist since the days of My-Space.
Yeah, That's Right. MySpace. Yes, She's THAT old. #DontTellAnyone
Predicted the Social Media Revolution back in 2002
Wrote The 1st Book on Social Media Influence in 2004
"Secrets of Online Persuasion"
Predicting the Mainstream Use of Blogs, Vlogs and Podcasts when YouTube 1st Came On The Scene
Wrote the 1st Book on Twitter in 2006
"Twitter Revolution"
Twitter Revolution has since become a Movie Produced and Broadcast by NBC Television
1st Author for Entrepreneur Magazine on Social Media Marketing
Had to Convince The Editor of the Magazine That Blogs "Weren't Just a Cute Word" and Would Be Used By Business Owners Worldwide
Executive Producer of An Award Winning TV Reality Show
National TV Show Host broadcast in 65 million homes in the U.S
Oh Don't Get Me Started On The Drama That Is A TV Show
Yes, Even though Deb Cole likes to believe she's still in her 20's, she's actually kinda old, and accomplished an amazing amount as a Pioneer of Social Media and running her own Company since 1999. (We'll let you do the Math.)i
Deborah Cole May Have Been A Trend Predictor Since She was Actually Still in Her 20's…
Deborah foresees the future of business trends & sets up companies with strategies to succeed in an ever changing social marketplace so they are FIRST to market.i
Learn More Ways @CoachDeb Can Help You In Your Business to Grow Your Brand Into Celebrity Status In This Video Interview On The Popular Podcast: Bacon Wrapped Business:
Clients Testimonials
Number one in national sales in less than 60-days
"…Sometimes being successful in business can be just as dangerous as struggling because improvements seem tougher to make… But small highly targeted changes made over time make a BIG difference. In less than 60-days after...read more→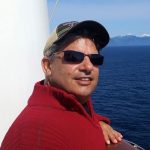 I increased my bottom line nearly two-fold in the last three months!
Steve and Gail are a husband-and-wife team who came to us with a lot on their plate, to say the least. When they started their coaching program, Steve was just preparing to leave the corporate...read more→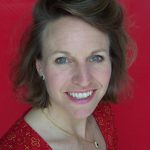 I'm sorry I didn't start sooner!
"As an image consultant and small business owner, I had become overwhelmed with all the different ways that I could grow my company. I felt like an octopus with all these tentacles trying to grab at any...read more→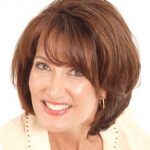 I've accomplished more in the last five months than I did in the last five years!
I just had to drop you a quick note to say thank you! I would be lost without your insight and accountability!! No book (and I read mountains), or seminar event (I've attended dozens) can...read more→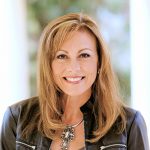 On the fast track of business growth
After three-and-a-half years in business I'm now laser focused on my goals, restructuring my business, and most importantly — staying on track.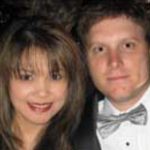 I was on the front page within 48-hours…
Within 48-hours of the call where we went over PR strategies I obtained front page coverage in Hawaii's #1 daily newspaper! Since then I've been interviewed on TV and written up in every major business...read more→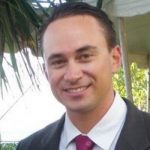 Judi Finneran Darma Enterprises, Inc.
I take part in a lot of coaching teleclasses and the BIG difference with your coaching format is that it is content-rich and content-driven. You always hold us accountable to measurable results, and you always...read more→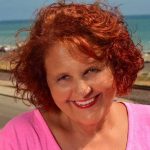 Frank T Lockwood, Attorney
Frank is an Attorney in his early fifties who has been struggling with growing his practice past a set plateau for the last three years. Hating the idea of a "bossy consultant," Frank decided to...read more→